The World's Best Boxer Briefs
★★★★★ (4.8/5)  50,000+ happy customers.
⭐⭐⭐⭐⭐ "Received mine a week ago, I absolutely LOVE them, they are incredible. By far the best underwear I've ever owned." – Gary M
Incredibly soft fabric that with built in venting.

Anatomical "shelf" pouch gently lifts and supports.

Life changing comfort. Love them or first pair is free.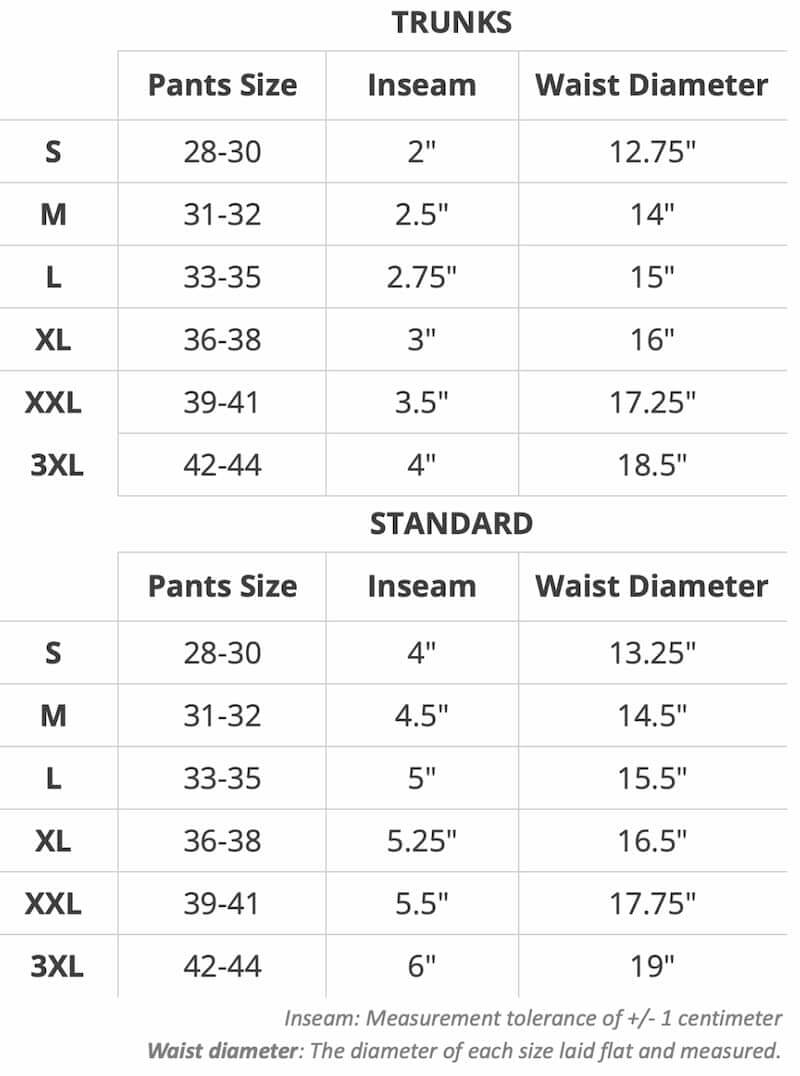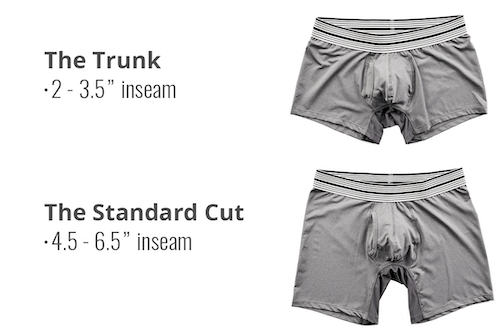 All our cuts feature size-matched inseams. With an inseam of 2-3.5″ depending on the size, and a short rise, the trunk cut hides under almost anything and provides a snug and supportive pouch fit without feeling constrictive.
Designed to match the length of a "standard" boxer briefs you might experienced in the past. They feature a traditional rise with a size-matched inseam ranging from 4.5″ to 6.5″, depending on your size. The pouch provides some lift and skin separation but not as much as the Trunk cut.
100 Day Returns
100 Day easy returns on unworn gear. We want you to get the fit right.
Free shipping $29+
We sell direct to you to offer better value. Free US Shipping $29+
Buy it for Life
Great underwear lasts. Find any defect in your Mr. Davis, just email us and we'll replace it.
Provides lift instead of pressure!
Most boxer briefs are either too loose with no support, or too tight and smashy. Our unique "shelf" pouch lifts you up to provide enhanced support and all-day-comfort.
Continuous Cooling Air Flow
Hidden venting where you need it most provides continuous airflow and ultra-high breathability. As you move, air flows in and out to keep you dry.
Premium, Ultra-soft Fabric
So soft you'll forget you are wearing underwear.
Roomy pouch shape gently lifts your package to reduce skin on skin contact. Life changing, adjustment free comfort.
Hidden perineal vents provide cool air flow where you need it most. As you move, air flows in and out keep you dry.
To make great, incredibly comfortable underwear, you have to use premium fabrics and methods. We do, so your Mr. Davis will last for years.
Satisfaction 100% Guaranteed.
Love them or your first pair is free.
We are so confident you'll love Mr. Davis boxer briefs that we'll either refund or replace your first pair with another size or cut if it doesn't work for you. We also offer free US returns and exchanges on all products. Once you find your fit, we know you'll want more!
Size and Cut Details
We find our preferred cut to depend on what we are wearing on a given day. The Standard Cut boxer brief is our more popular cut because it can fit a wide range of body types or comfort preference. It's a more neutral fit. The Trunk offers substantial support and noticeable lift because it's more snug. If you want something in between, you can size up on the Trunk cut.
Designed to match the length of a "standard" boxer briefs you might have experienced in the past.
Comfort rise offers a balance of light support with freedom of movement.
Inseam ranges from 4.5″ to 6.5″ depending on size.
Lower rise for a more snug, supportive fit with more package lift. More modest than briefs.
Shorter inseam. From 2″ to 3.5″ depending on size.
Hides under almost any shorts or trousers, no matter the cut.
The Best Fabric You've Never Felt
Stretch Bamboo Viscose is 3-4x softer than cotton and much nicer than Modal, which some of our competitors offer (at higher prices we might add). We think it's the perfect every-day fabric for underwear and our customers agree.
Our 110 gsm Polyamide Venting fabric is so air permeable you can actually feel little puffs of air on your nether regions. The air flow helps minimize moisture accumulation.
Premium band elastics won't bind or fold and last for years of heavy washing.
All in all, you'll forget you're wearing our drawers. You'll just be more comfortable.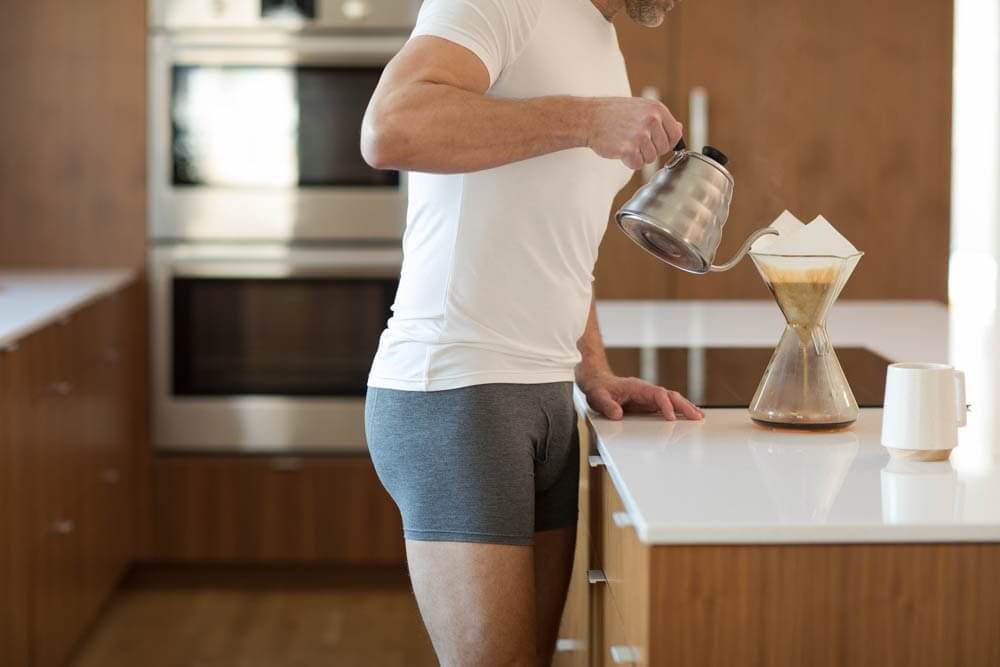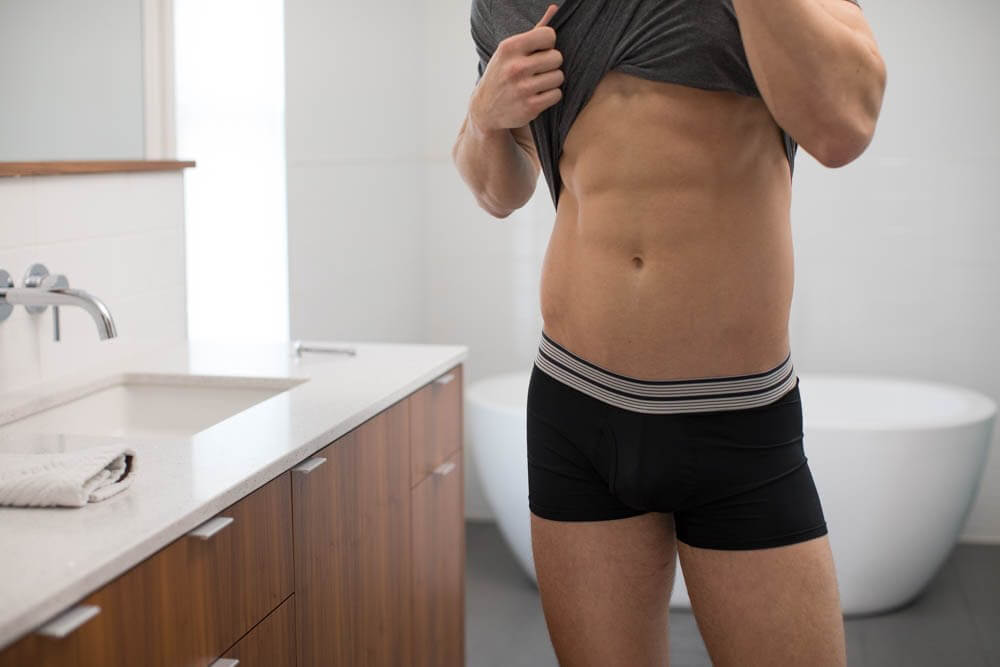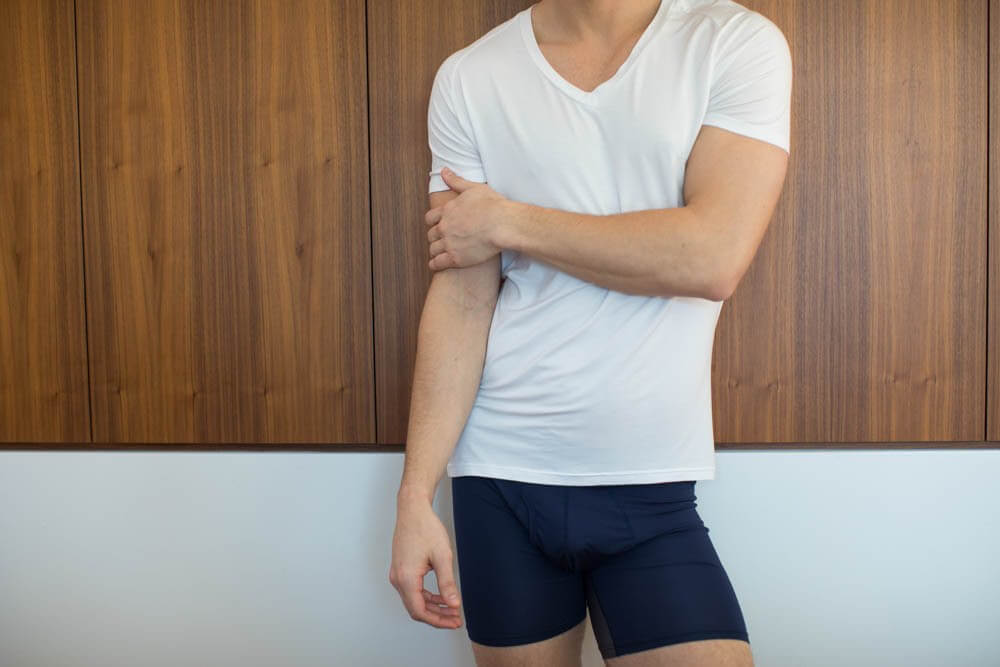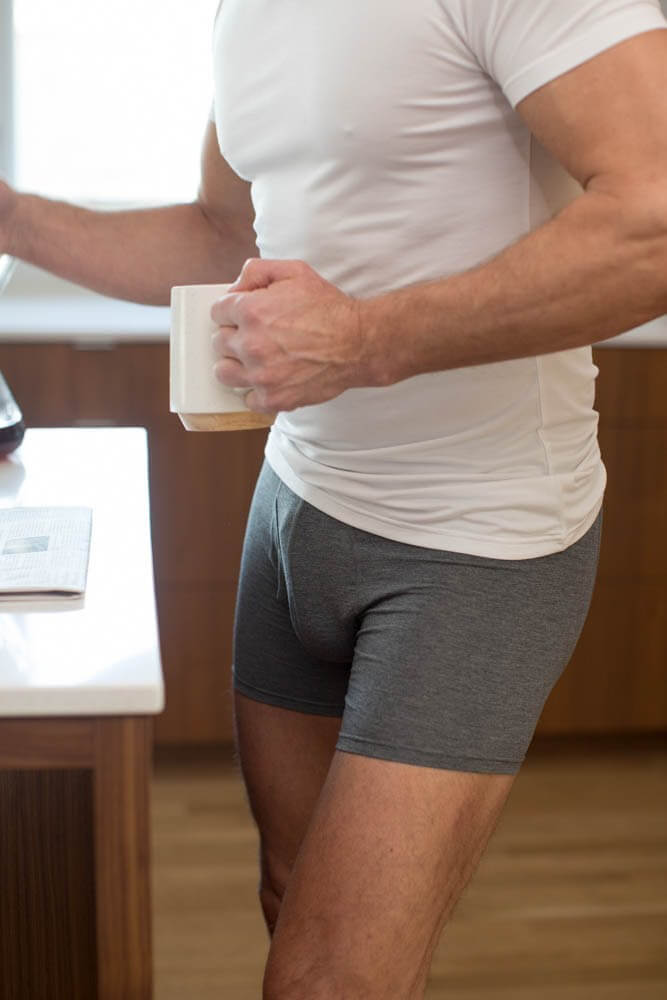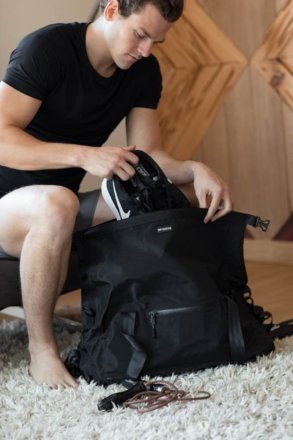 Try Our Underwear Risk Free
If you don't love your first pair, we'll refund or replace them. Don't miss out on comfortable underwear.
Frequently Asked Questions
If we haven't answered your questions here, hit our chat icon or email us at support@mrdavis.com
We make the stuff you wear every day. And we make it comfortable.
Reward customer loyalty: The more you buy the more you save. We keep prices low all the time so you never feel like you missed a deal.

Work with the best factories: We choose quality and craftsmanship over lower production prices.

Treat our team well: We offer flexible scheduling, pay our warehouse team are at least $17 / hour, and provide a 4% 401(k) match for all employees, even part-timers.

Make things right: We try to limit mistakes, but when something goes wrong, we try to make it right.
We Take Care of Customers
Mr. Davis Clothing
6347 W 110th St
Overland Park, KS 66211
833-291-2907 (toll free)
support@mrdavis.com
50,000+ Customers – upgrade your daily comfort.